SCC's first year of archaeological monitoring activities, Flagstaff National Monuments
Ancestral Lands
October 8, 2019 | This year was the first year working with the Southwest Conservation Corps (SCC). Five SCC members consisting of Hopi young adults assisted the FLAG NPS Archeologists with site condition monitoring for about three months over the summer. Archeological site monitoring occurs to assess the condition of archeological sites and to see how these sites change over time. Monitoring took place at all three of the FLAG Monuments. Sites that were monitored were located in the front country and back country. SCC members monitored archaeological sites for their current condition as well as threats and disturbances which can consist of natural or human impacts. Photographs were taken of site overviews as well as threats and disturbances. Collector on iPads was used to document GIS locations of sites and features. We hope to continue working with SCC in the future.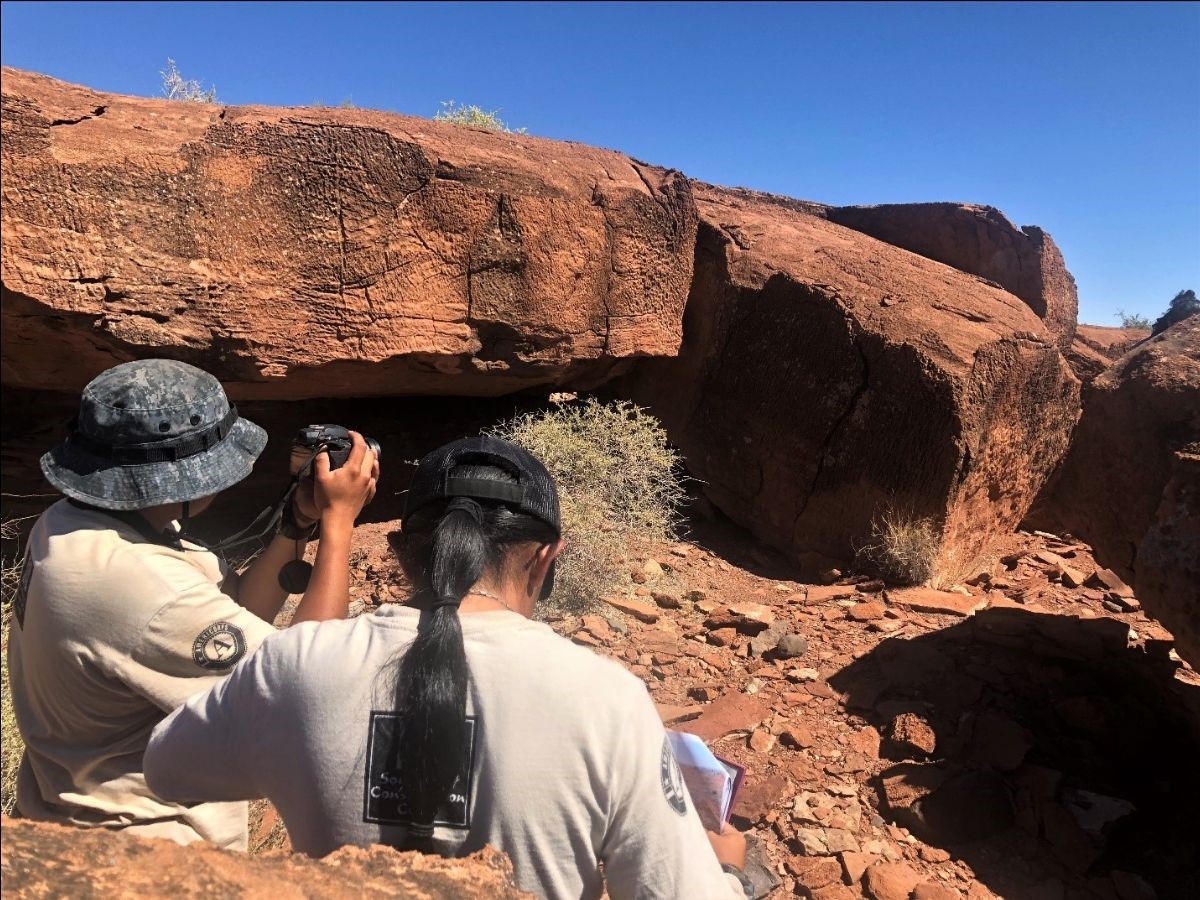 SCC crew members Leon Coochise and Keith Koruh take site overview photographs at a site at Wupatki National Monument.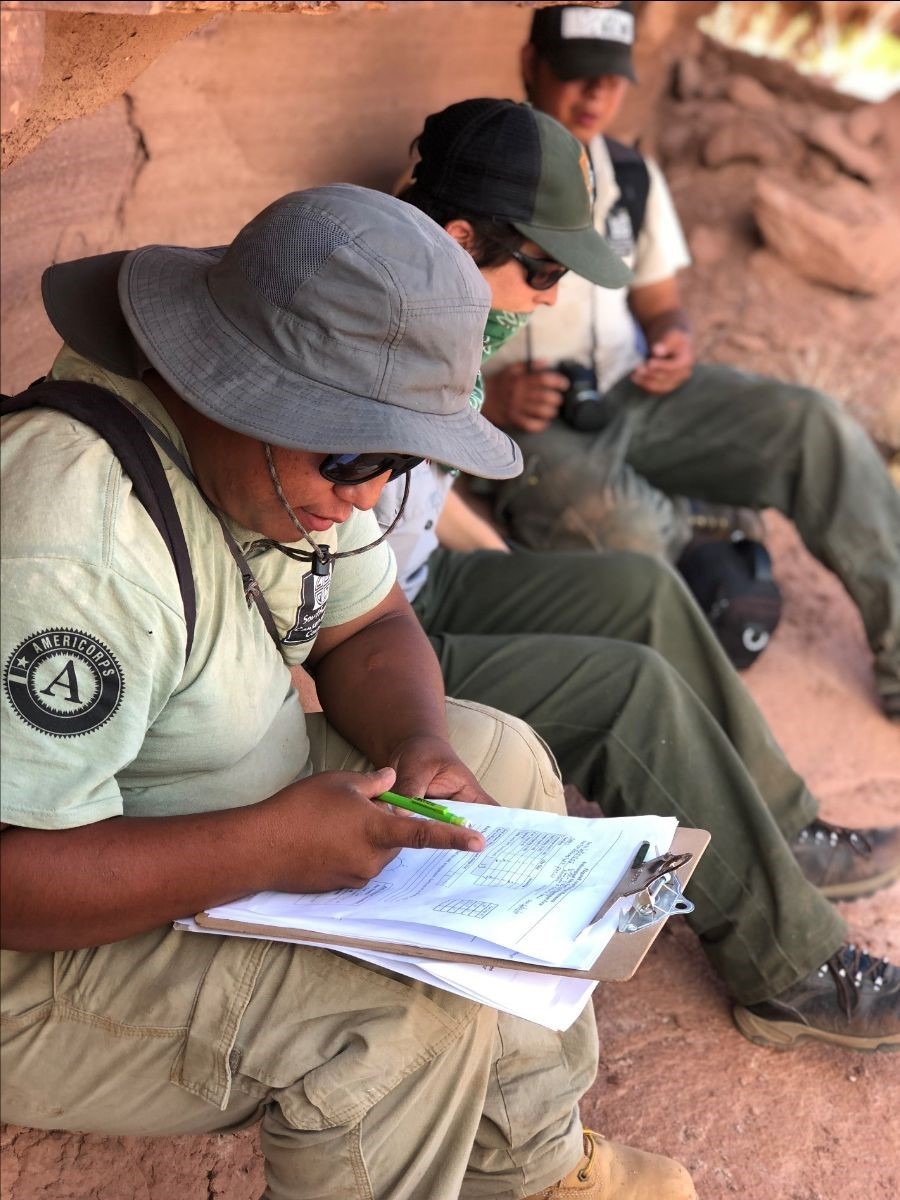 SCC crew member Leon Coochise, NPS Archeologist Shayna Marks, and SCC crew member Diome Talaswaima fill out monitoring forms at Wupatki National Monument.
Source: Friends of Flagstaff National Monuments