Programs
Southwest Conservation Corps operates and supports locally and regionally based conservation service programs across the country. In addition to these programs, SCC manages unique program models, such as the Ancestral Lands programs, the Corps River Restoration programming and the Veterans Fire Corps.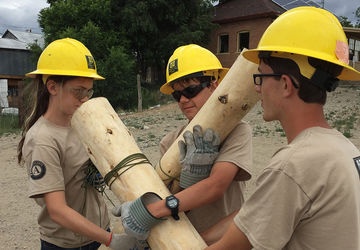 High School Conservation Crews
SCC youth programs provide members with conservation and job skills, leadership opportunities, challenging project work, and personal and professional development—paid summer service opportunities that make a difference! Learn more.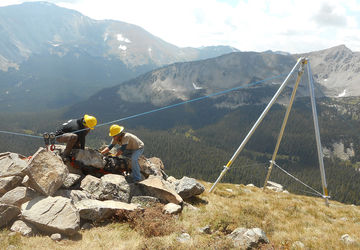 Adult Conservation Crews
AmeriCorps conservation crew programs engage motivated young adults, ages 18 -25, to complete challenging and impactful conservation and service projects throughout Colorado and northern New Mexico. Learn more.
Ancestral Lands
Ancestral Lands engages Native youth and young adults in meaningful conservation projects on Native Lands. Crews work on projects ranging from historical preservation and traditional agriculture to chainsaw crews, hiking clubs, stream restoration, fencing, trail construction and more. The Ancestral Lands program incorporates traditional culture and language as part of crew lifestyle and project work. Learn more.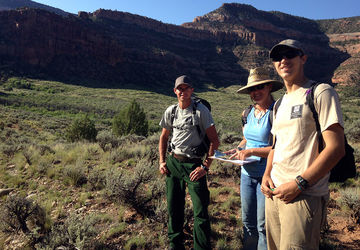 Small Teams
ASSESSMENT, INVENTORY, AND MONITORING (AIM)
Interns  work in a crew of 3 people to monitor land health on BLM lands including National Monument lands, vegetation treatments, rangeland allotments, and reference areas. Participants will manage all aspects of vegetation monitoring using the Bureau of Land Management's (BLM) Assessment, Inventory, and Monitoring (AIM) methodology. Learn more.
Individual Placements
Southwest Conservation Corps' Individual Placement program places college students and recent graduates with both public and private resource managers, including federal agencies and non-profit organizations. Learn more.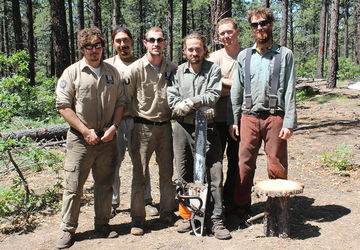 Veterans Fire Corps
The Southwest Conservation Corps' Veterans Fire Corps program provides training and on-the-job experience for post 9-11 era veterans interested in entering into careers and gaining experience in natural resource management. Learn more.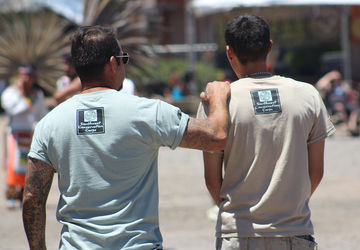 Leadership Opportunities
There are many leadership opportunities available for youth, adult and Veterans Fire Corps crews. Southwest Conservation Corps also operates a Crew Leader Development Program for members interested in transitioning into a leadership role. Learn more.