Support SCC members during their term of service while helping to build community and protect our public lands!
We are currently seeking hosts in Durango and Dolores/Mancos for our pilot year of the host housing program. If you'd like to help out, whether you are in these areas or not, you can express interest through filling out the contact form. We hope to expand into other areas as soon as 2023!
Beginning January 1, 2023 Conservation Legacy will no longer require COVID-19 vaccination for members, staff or volunteers.
COVID-19 vaccinations are still highly recommended and encouraged by the organization, and we will closely monitor the national picture as well as our own trends and protocols as we continue to navigate the pandemic.
Why host a corpsmember?
| Benefit to the Member | Benefit to the Host |
| --- | --- |
| Place to recover during their off time | Up to 200$ per month, depending on accommodations |
| Safe space to store their belongings | Invitation to SCC Supporter Events |
| Stronger sense of belonging in the community | Connect to a young adult who is serving the local community |
| Reduced barriers to participation | Play a vital role in helping to protect our public lands |
As housing and rental prices continue to rise, it is becoming more challenging for our corpsmembers to secure stable living conditions throughout their terms. During the 2022 season, nearly 60% of our corpsmembers lived out of their cars or camped during their off days. While some of our corpsmembers prefer this lifestyle, having the option of stable housing for those who want it will help improve both member experience and retention rates.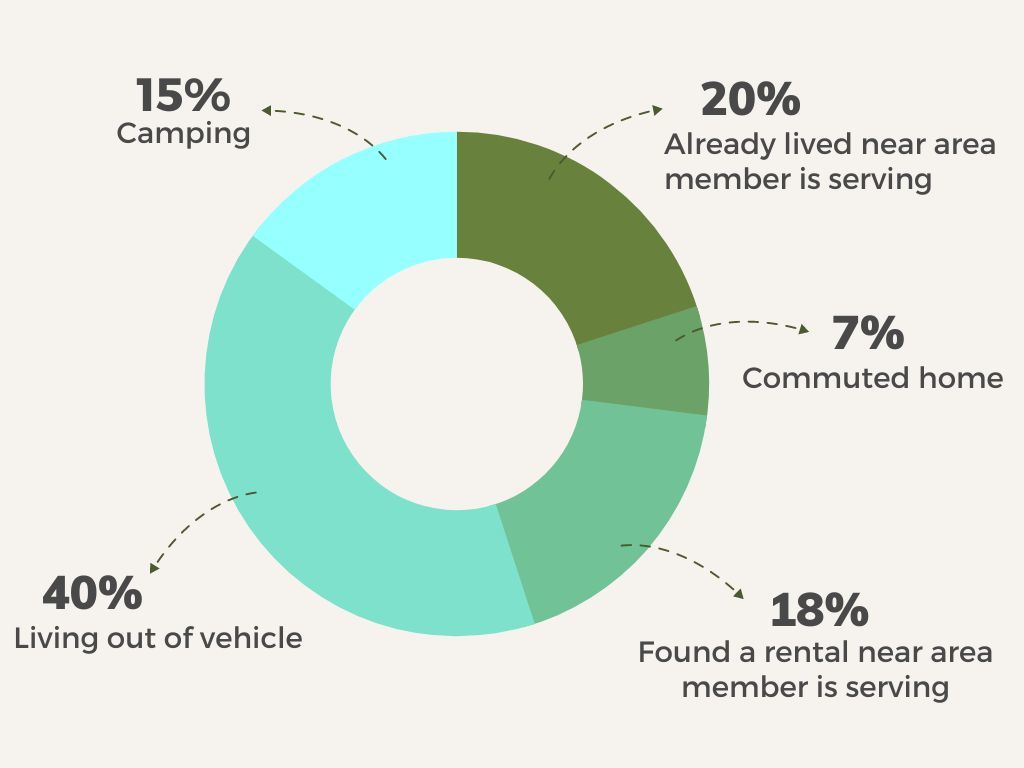 Frequently asked questions

Secure, private room for the corpsmember to sleep and store personal items in
Private or shared bathroom and shower
Kitchen and space to store food
Parking for the corpsmember's vehicle on the property or on the street near the residence
Camping spot on property with access to bathroom

Corpsmembers signing up for this option are ready to pay up to 25% of their AmeriCorps living stipend for housing
Hosts will provide their preference for length of member stay, and will have the option to host an intern with a "9-5" workday who comes home each evening and/or a crew member with a hitch schedule (members are out in the field for 4-8 days at a time and would be home for 3-6 days between these "hitches")
Corpsmembers are held to high standards of professionalism and are expected to act as SCC ambassadors in the communities they serve. To help ensure corpsmembers and hosts understand expectations of the home stay, both parties will sign an agreement committing to joint standards of conduct.

Summer Interns/Field Crew Members: May - August

Fall Interns/Field Crew Members: August - November

Midterm Interns/Field Crew Leaders: March - November

Long-term Interns/Field Crew Members/Leaders: Dates vary, usually 45 weeks

We are also looking for community members who want to help corpsmembers feel welcome in the community! You could...

Provide gear and document storage space
Host one or more corpsmembers for a meal or two during the season
Provide transportation assistance to/from the airport, the Old Fort at Hesperus, etc.
Serve as a community resource, sharing all that Durango and the surrounding areas have to offer
Busy at the moment? Donate to Southwest Conservation Corps!

Use the link below to let us know how you would like to contribute!