Partner
The impactful programs that Southwest Conservation Corps operates are completed in collaboration with many incredible partners. Our project partners include organizations and land management agencies at the federal, state, and local levels. Additionally, generous supporting partners provide various resources from financial support to in-kind contributions. Together, we continue to make a positive impact.
PARTNER WITH US
Southwest Conservation Corps (SCC) operates conservation service programs across Southwest Colorado and the Four Corners Region that empower individuals to TO POSITIVELY IMPACT THEIR LIVES, THEIR COMMUNITIES AND THE ENVIRONMENT.
Southwest Conservation Corps aims to continue the legacy of the Civilian Conservation Corps of the 1930s. SCC is focused on connecting youth, young adults and recent era military veterans with conservation service work projects on public lands. Our programs promote personal growth, experiential learning and an ethic of natural resource stewardship, along with hard work.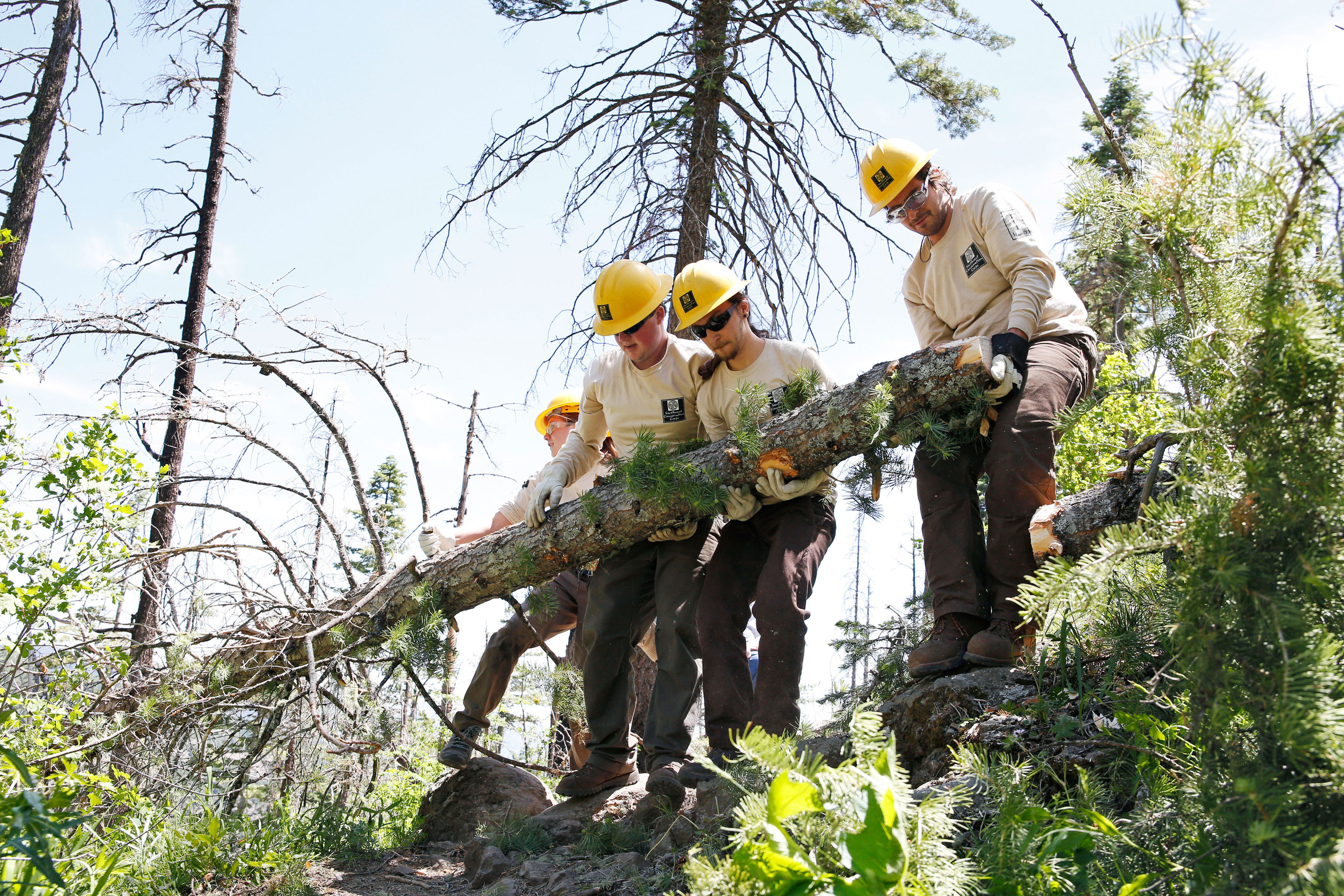 Project Partners
SCC can help you accomplish critical conservation projects while providing young adults from the regional community an opportunity to learn about land management issues and challenges. Partnering becomes a win/win situation for the community, SCC members, and land managers by providing meaningful opportunities for young people complete important community and natural resource projects. SCC has a successful 20-year track record of completing conservation projects throughout Colorado and Northern New Mexico. To learn more about past projects and to learn more about the benefits of a partnership with SCC please visit our Project Partners page.
Support Opportunities
Generous funders and supporting partners make it possible for Southwest Conservation Corps to operate programs that empower individuals to positively impact their lives, their communities and the environment. Whether it's through grant support, program sponsorship, collaborative marketing or gear support, our funders and supporting partners are investing in the future of their communities and the environment.

Interested in becoming a funder or supporting partner? We'll work together to develop a unique partnership that reflects our aligned missions and impact. To get started, contact Corps Director Kevin Heiner at kevin@conservationlegacy.org.
If you are interested in providing an individual donation to Southwest Conservation Corps, please visit our Give page.