Individual Placements (Internship) Program
Southwest Conservation Corps' Individual Placements Program pairs college students, recent graduates, and young adults with resource managers and places them within federal agencies and other non-profit organizations. The resource managers serve a mentor role, creating accessible learning opportunities and experiences throughout the individual's term.

Internships run anywhere from 8 to 52 weeks in duration at locations throughout Colorado and New Mexico. Each internship offers a unique opportunity for immersive training, career development, and positive impact - for both the intern, and the communities they serve. Upon successful completion of their term, interns participating as AmeriCorps Members receive an education award totaling $1,300 - $6,300 (depending on the length of their service).
What are you waiting for? APPLY HERE!
FLIP Returns as RMAP!
After a brief pause in programming, we, along with Mountain Studies Institute, are excited to be bringing back what was FLIP (Federal Lands Internship Program) as the newly revamped Resource Management Apprenticeship Program (RMAP)! Similar to FLIP, this program is a 10-week internship during summer break that pairs college students, recent graduates, and those interested in a career in resource management with industry professionals. Individual roles in this program will focus on
- Hydrology
- OHV Trail Technicians
- Partnerships and Communications
And MORE!
Head on over to the RMAP page to view each description and to apply!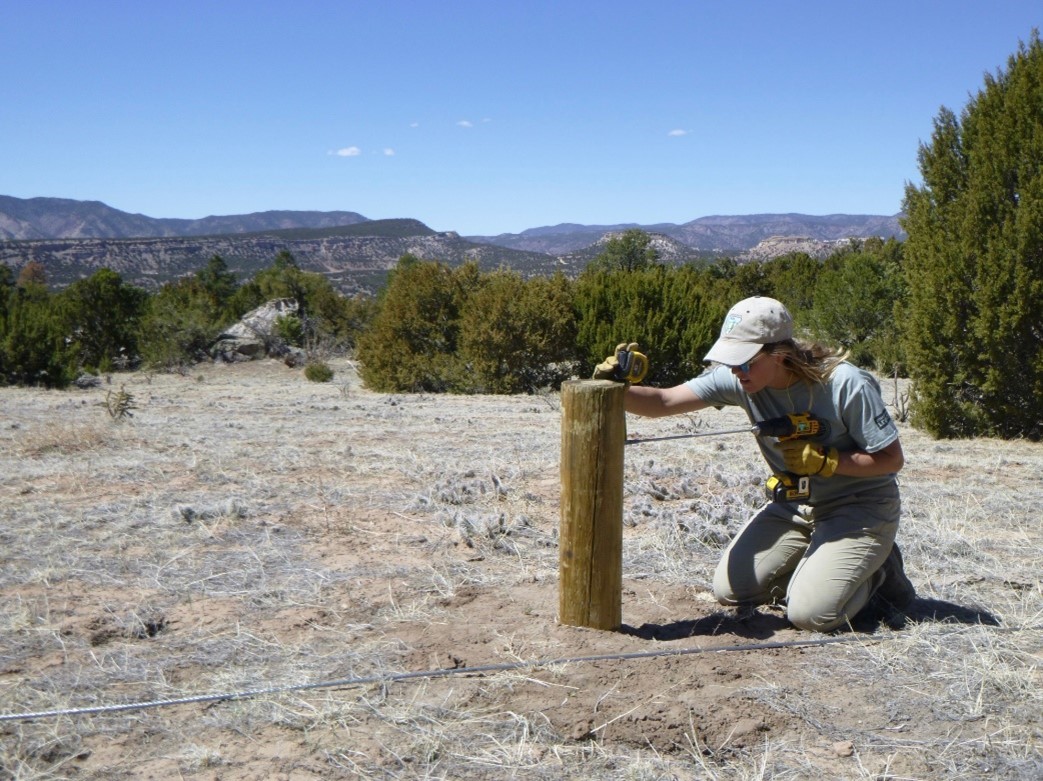 Nadia - SCC Archaeology Individual Placement

BOOTS

ON

THE

GROUND

"National Service means a great deal to me (my grandfather serving in the Navy and my brother working as a police officer). I see it as a way to contribute to this great nation, protect it, and possibly change it for the better. I know my work preserves past cultures of people who once occupied this great land."

Jake - SCC Mountain Bike Monitoring Individual Placement

BOOTS

ON

THE

GROUND

"This rewarding work has exposed me to the 1.8 million acres of public land managed by the Farmington Field Office. It has created a feeling of importance and pride in what I am doing for the American people on public lands. My time has been filled with amazing opportunities in building my professional experience."

Tia - SCC GIS Individual Placement

BOOTS

ON

THE

GROUND

"As a GIS specialist intern, I get to create material that acts as an introduction to the areas that I care about."

Anthony - FLIP Individual Placement

BOOTS

ON

THE

GROUND

"National Service, to me, is working for the better good of the community and ultimately the nation. Working with Southwest Conservation Corps has been hands down the best experience I've had in awhile."
Recruiter contact
Niki Antonio, Individual Placements Program Coordinator
nantonio@conservationlegacy.org
Mike King, Individual Placements Director
mking@conservationlegacy.org