High School Conservation Crews
Four Corners Office • Durango, CO
About the Four Corners' High School Programs:
The Four Corners high school crews complete challenging and impactful conservation projects in our communities. Under the leadership of two experienced and trained Crew Leaders, our crews of 8 students ages 14-18 work together for four weeks and gain valuable work experience in the conservation field, while also learning skills such as teamwork, communication, leadership, work ethic and the importance of community service. Day programming and camping programming available.

Click on the link below to apply and see a complete position description.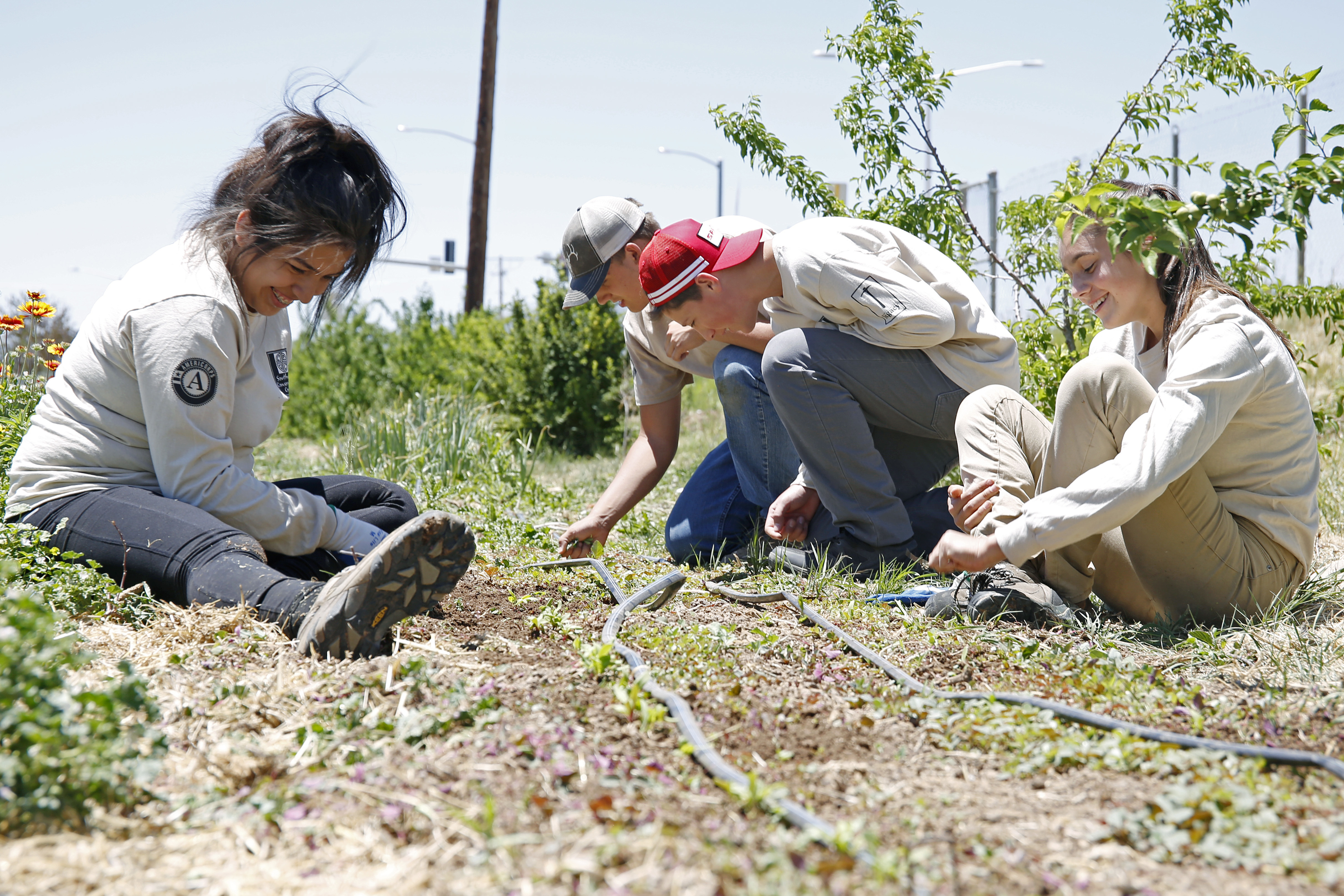 Camping Crews: Work Monday - Friday for 4 weeks and get the weekends off. Members are paid for 36 hours of work/week at $11.10/hour. Members need transportation to the Old Fort Lewis in Hesperus for drop off on Monday Mornings and pick up on Friday evenings. 
Camping Crew: Session 1
Dates: June 2nd - June 28th, 2019
Ages: 14-18

Camping Crew: Session 2
Dates: July 7th - August 2nd, 2019
Ages: 16-18

Montezuma Inspire Crews: Work Monday - Thursday and get Friday - Sunday off. Members are paid for 32 hours of work/week. Transportation to and from work site is provided. Members must be residents of Montezuma County. 
Montezuma County Service Learning Crew:
Dates: June 3rd - June 27th, 2019
Ages: 14-16
Compensation: $9.44 an hour for 32 hours of project work/week. 

Montezuma County Community Development Crew:
Dates: June 3rd - June 27th & July 8th - August 2nd, 2019
Ages: 16-18
Compensation: Minimum wage at $11.10 an hour for 32 hours of project work/week. 


Questions can be directed to Teresa, Youth Programs Manager in Durango.
teresa@conservationlegacy.org
Los Valles Office • Salida, CO and the San Luis Valley
NOW ACCEPTING APPLICATIONS FOR 2019!
About Los Valles High School Crews: 
The Los Valles high school crews participate in project work in their local counties. The crews consist of 6-8 members, ages 14-18, with 2 adult crew leaders. As a crew, they participate trail-building, restoration, fence building, invasive species removal, community clean up, painting and tree planting. Along with completing project work, our program focuses on development. Leadership, team building, communication, stewardship, and civic engagement lessons are  incorperated into the work day.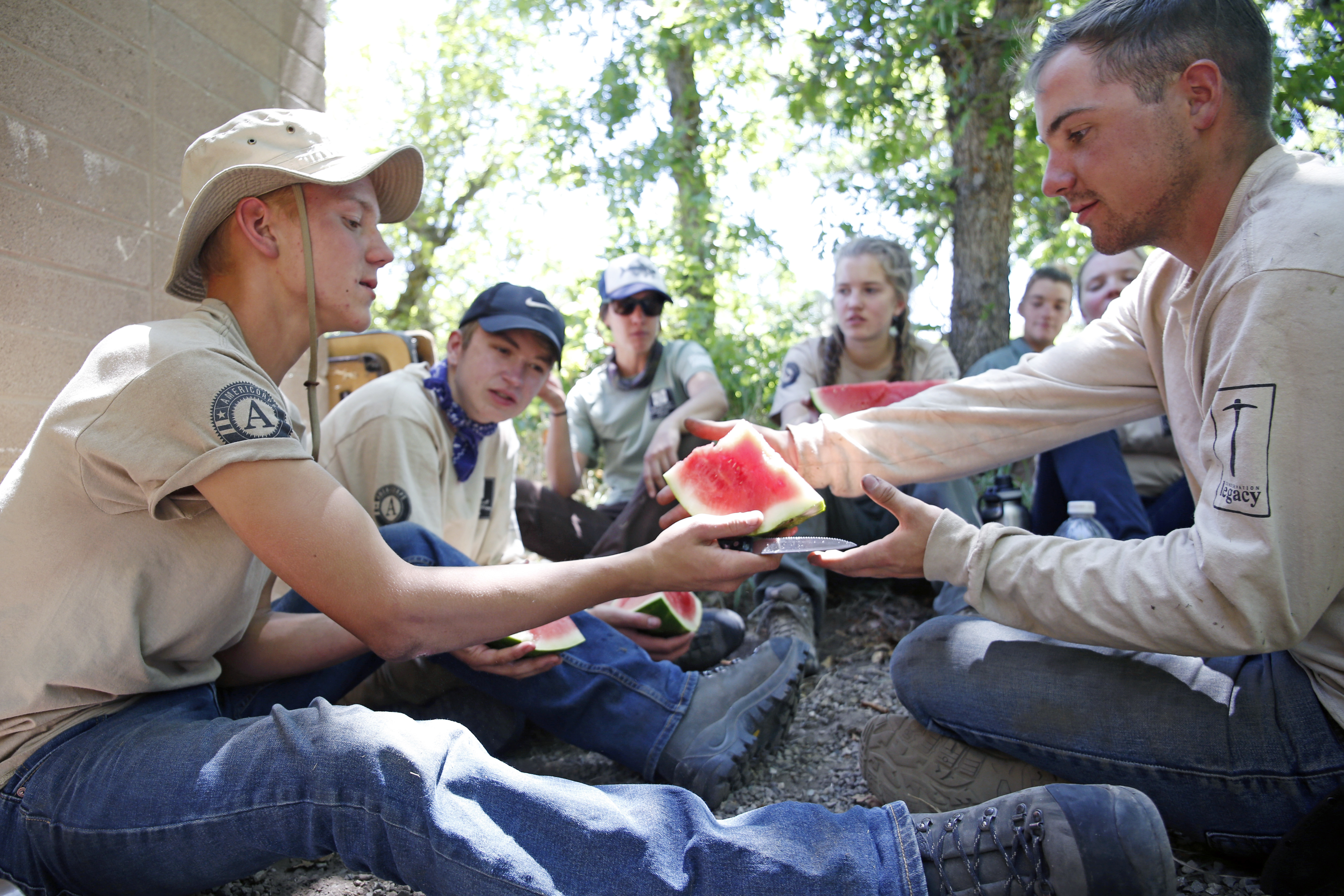 Program Schedule: 
Los Valles runs two 5 week summer sessions in different counties (see below). We have camping crews where the crew is out overnight M-F and day crews where members return home at night.  For the day crews, 1 of the weeks will be a camping trip. All crews run 8 am-4:30 pm Monday thru Friday. Each week consists of 4 work days and 1 education day. 
Session 1: May 27-June 28
Costilla County (day)
Mineral/Rio Grande Counties (day)
Conejos County (camping)
Saguache County (camping)
Session 2: July 8- Aug 9
Costilla County (day)
Chaffee County (day)
Park County (camping) 
Alamosa (camping- youth from any county can apply for this crew)

Compensation: 
$377.60 per week (Minimum wage for minors- $9.44 per hour for 40 hours)
Questions? Contact Aubrey Tamietti, Youth Program Manager (Salida): aubrey@conservationlegacy.org
Four Corners • Durango Recruiter Contact
Teresa DiTore, Youth Programs Manager
teresa@conservationlegacy.org
Los Valles • Salida Recruiter contact
Aubrey Tamietti, Youth Programs Manager
aubrey@conservationlegacy.org